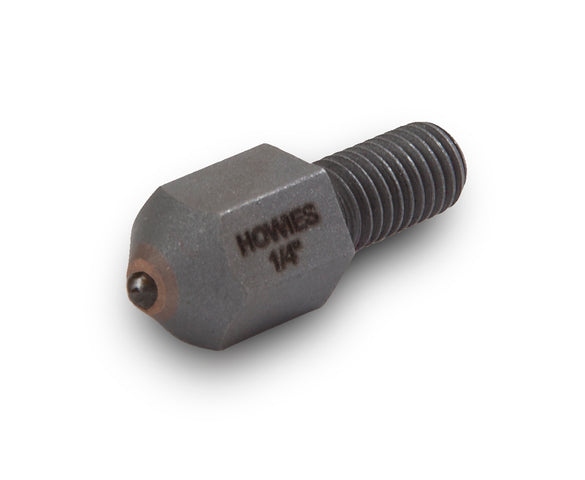 Howies 1/4ct. Diamond Dresser
Diamonds are the Earth's hardest substances, hockey players are the earth's hardest hitters. So it makes sense that the world's most valuable gemstone is necessary for the world's most valuable game. It just works. Howies set out to produce the best diamond dressers on the planet, for that exact reason. Not your typical engagement ring, these babies will cut and hone whatever you need. And at double the carat of the industry standard these dressers will be cutting long after your others are headed to the graveyard.
Consistent diamond structure and shape
Well defined, sharp diamond point abrasives
Steeper 60 degree included angle-head design
Durability, repeatable dressing performance
Works on Blademaster, Blackstone, and other machines. Does not work for Wissota Wheels. Call for details.