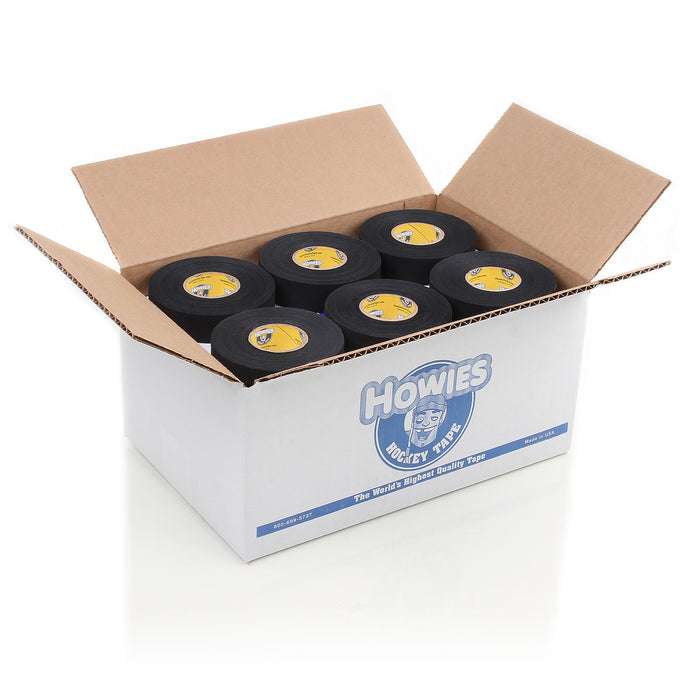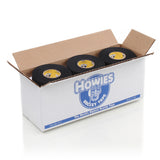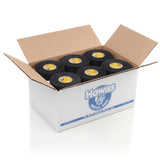 Howies Black Cloth Hockey Tape
It's exactly thirty seven minutes until puck drop, but who's counting? You are, because you know how important it is to be prepared. And that's what you'll be with Howies black cloth hockey tape. Made from tightly woven poly-cotton cloth and an aggressive natural rubber adhesive, your tape job will hold up to the rigors of the game. We take the time to double dye our black hockey tape, making sure the tender can't pick up the biscuit leaving your jet black tape.
FREE Tape Tin included in 3pk, 12pk, and 30pk options!
1" x 24yd
Highest thread count for maximum durability
Stamped adhesive for increased water resistance
First choice of pro hockey players everywhere
Made in USA