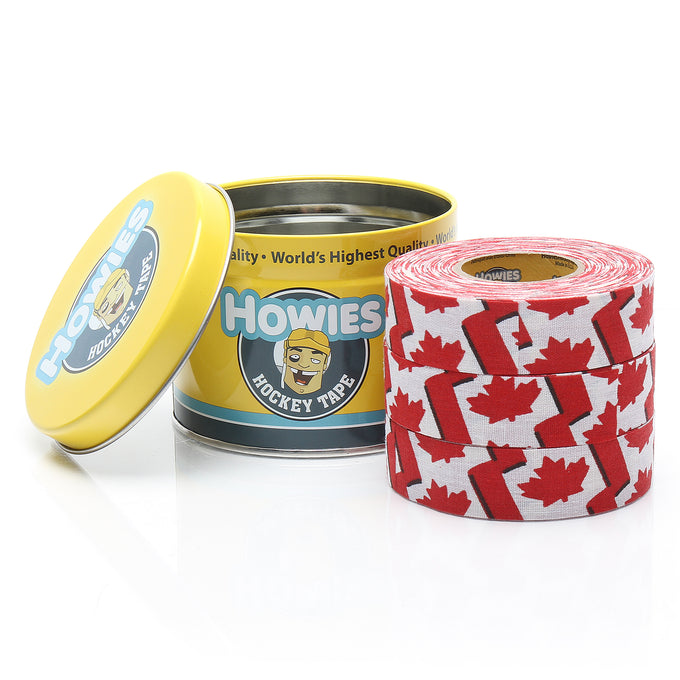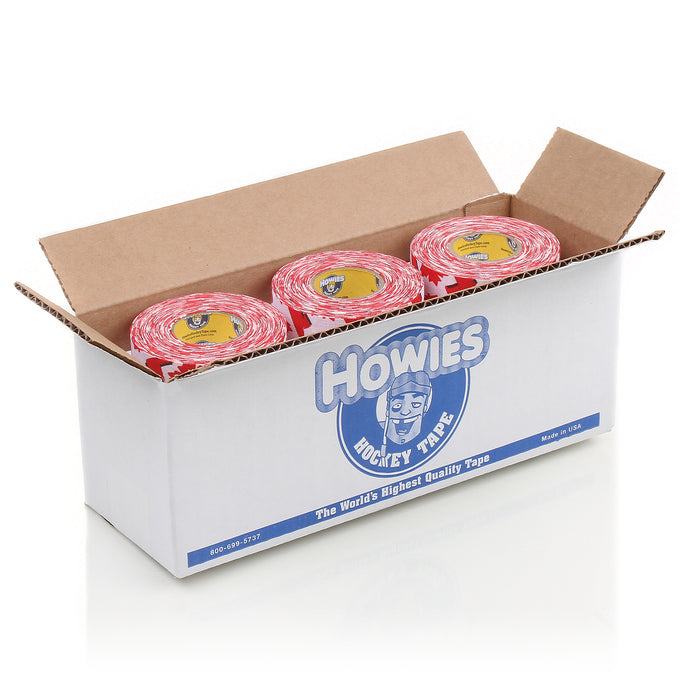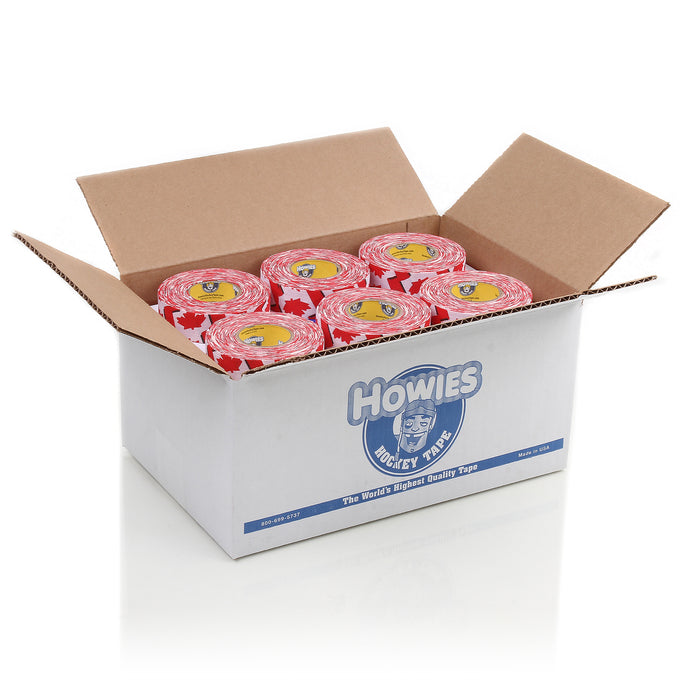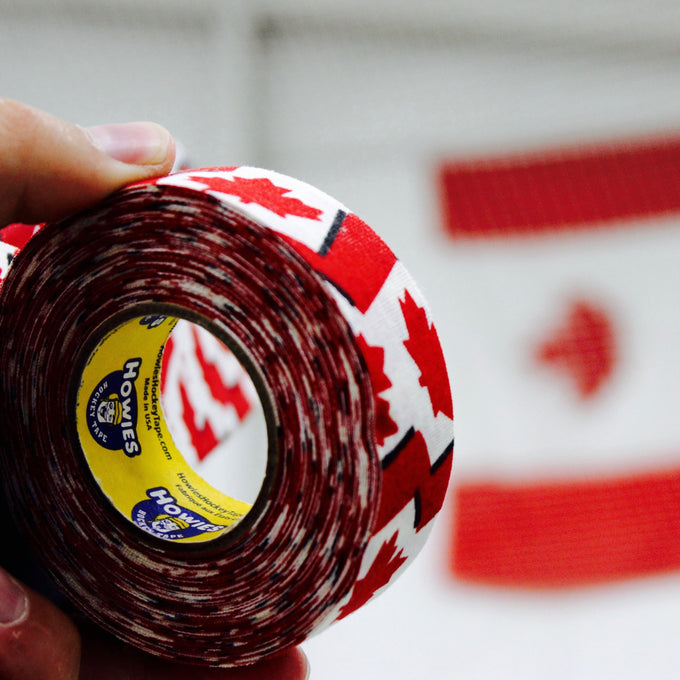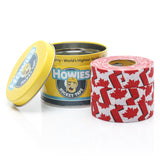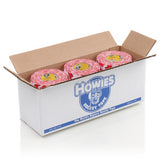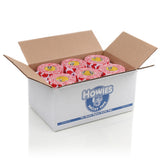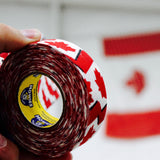 Howies Canadian Flag Hockey Tape
So you think you're a true Canadian beauty, eh?  Prove it!  Tape up with our maple leaf cloth hockey tape and show your Canadian pride.  It's just as durable as our other cloth hockey tapes, but a bit more flashy.  Our tried-and-true adhesive formula fuses the cloth firmly to you blade, giving you the confidence to make that long breakaway pass.
FREE Tape Tin included in 3pk, 12pk, and 30pk options!
1" x 20yd
Highest thread count
Most water resistant
Stickiest adhesive
Made in USA